The Hero's Journey
Music and Sound
The Hero's Journey is the ultimate music pack for your RPG Maker game and beyond. Whether you're a seasoned game developer or just starting out, this pack has everything you need to create an immersive and engaging world for your players.
Compatible with

RPG Maker MZ
RPG Maker MV
RPG Maker VX Ace

Visual Novel Maker
Features
---
With 17 tracks to choose from, you'll have a diverse range of music to set the tone for every moment of your game. From adrenaline-pumping battle themes to peaceful town music, each track has been professionally composed to transport your players to another world.
The pack includes a variety of genres, including orchestral and rock, so you can find the perfect sound for your game's unique style. All tracks are available in M4A and OGG file formats, so you can choose the best format for your RPGMAKER engine.
Each track has been perfectly looped to seamlessly integrate into your game's soundtrack, ensuring a smooth and uninterrupted gameplay experience.
So why wait? Embark on your hero's journey today and take your game's soundtrack to the next level with The Hero's Journey music pack!
Features:
* 17 royalty free songs
* m4a and ogg formats included
Terms of Use:
* This pack is for use in RPG Maker Series or the engine of your choice.
* OK to be used in Commercial projects
* Contents can be edited
* OK for use in games with gore
* OK for use in adult-rated games
Adding product to your cart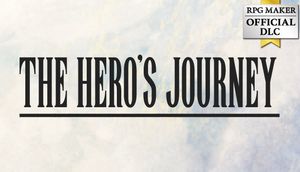 Bundles for The Hero's Journey